Our School

St.Mark's Senior Secondary Public School, Meera Bagh is run by St. Mark's Christian Educational Society. This Society runs St. Mark's Sr. Sec. Public School, Janakpuri & St. Mark's Girls Sr. Sec. School, Meera Bagh too. Recognized by the Delhi Administration, the school follows the CBSE Syllabus. It has all the requirements of a progressive institution - well equipped Laboratories, a well stocked Library, Latest Computers, Audio-visual facilities, a huge play field for all the major games (Cricket, Football, Basket ball etc.) NCC & Scouts, Hobby Clubs, provisions for various co-curricular activities including camping and educational excursions.
In addition to above, A Mathematics Laboratory with Audio-Visual facilities, working models and other instruments as per the CBSE curriculum are available. Also Resource Rooms for English, Hindi, Sanskrit and Psychology are maintained.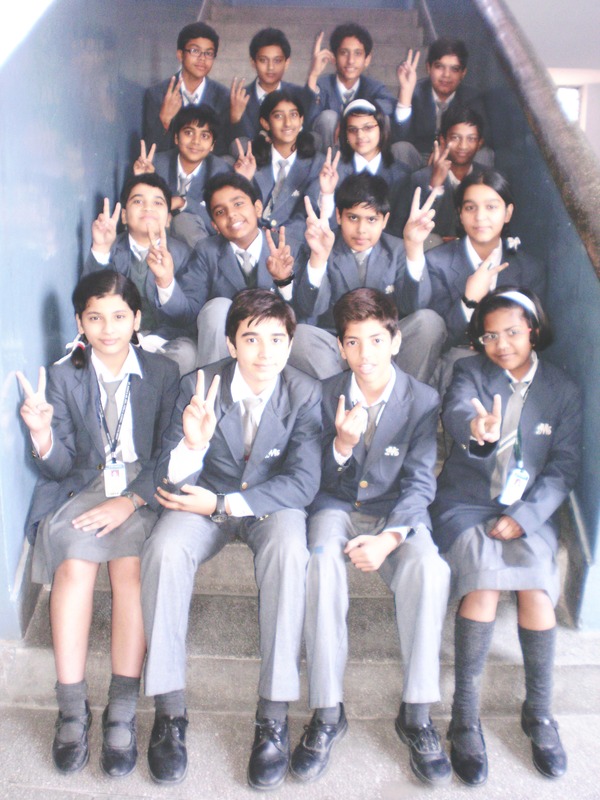 Heritage Walk
Our school organized a heritage walk to 'KOTLA FEROZ SHAH Fort' on 15th February 2013. Group of 50 students along with their two teachers went to this walk. The two teachers were:-Ms. Pooja Minocha & Ms. Vani Lala. It was really a good experience for all the students.
Kotla Feroz Shah- This fort also known as 'KUSHK-I-FIRUZK' was the citadel of Firoz Shah Tughlaq (A.D 1351-88). He built it along the banks of river Yamuna in Firozabad , the 5th city of Delhi . This citadel contains palaces, pillared halls, mosques , pigeon tower and a baoli among these were the famed tall pyramids supporting the 'Ashokan Pillar'. It is said that the pillar was removed from Ambala and was brought to Delhi as sign of victory. The pillar was formed from a single stone and doesn't have a single scratch on it. It is there from almost 2000 years yet there is no rust or any other damage to the pillar. In the middle there is a Baolli which was earlier used as a source of water harvesting . Most of the fort is in shattered form because of the wars faught in Delhi. It is under the Archeoligical Survey of India since the year 1958. It was really a good experience for all the students.
Herbal Holi Colours
Earth Saviours Eco Club members of St.Mark's Sr.Sec.Public School, Meera Bagh, made herbal holi colours, using natural things like turmeric, gram flour, chandan powder, dried petals of rose and marigold etc. They were also told about the negative impact of chemical holi colours on the skin.
Our Green Ambassadors in the Lap of Nature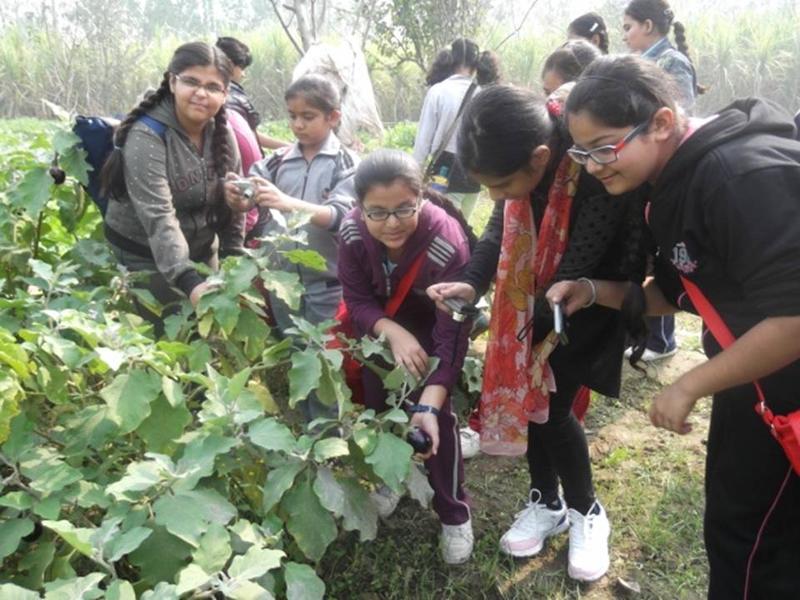 Eco Club members of St Mark's Senior Secondary Public School Meera Bagh were taken for aDay's trip to Navdanya (literally means nine grains) at Mehpa Village, near Meerut 3 November 2012. The Day started with the tour of the fields where crops are grown using organic methods only. The Students enjoyed seeing various vegetables in the fields and were delighted to pluck chillies, brinjals (eggplant or aubergine), amlas (Indian gooseberry), guavas, to name a few. While taking a tour of the fields, students learned innovative methods of crop production like mixed cropping, crop rotation, irrigation methods, and adding manure. They also saw how jaggery was being made. The students got a taste of village life and food too. They also experienced the difference between rural and urban life. Finally they were told about the importance of seeds and seed banks and why Navdanya is working towards seed sovereignty.