Our School
We live in a small town at Lake Balaton. It's a holiday resort area. In winter there are about 6000 inhabitants, but in summer it doubles, because a lot of tourists come to our town to spend their summer holiday here.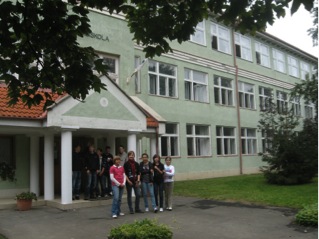 Our school is called Primary School Balatonboglár. There are about 400 students in our school. There are 2 classes in every grades, and about 20-25 students in ever classes. We learn different subjects, like Hungarian Grammar and literature, History, Geography, Biology, maths, Art, Music, Sport and ICT: We can go to RG courses, too. We learn English or German as the second language. We have music school, too. In the afternoons we can learn to play the flute, violin or drum. We have sport lessons in the gym. We can play football, handball. We can go swimming in the sport center in the pool. In the afternoons we have different courses, like Hungarian, Math, Language.
We start school on 1st September, and we finish it in the middle of June. We have winter holiday and Spring holiday. We celebrate Santa Claus and Christmas in December, Carnival in February, Easter in April. We usually go on a school trips in May. Our school is a smaller one, but we like it.
Please visit the following websites to learn more about our school and c ommunity: www.dondi.wikispaces.com or http://bbsuli.hu/
Smaller Ones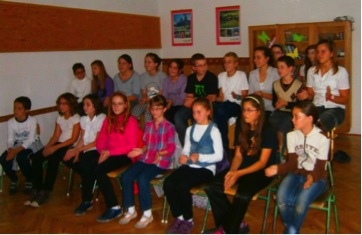 Mixed Age Group

Elder Ones