Sadako Sasaki
"Sadako Sasaki was a Japanese girl who was two years old when the atomic bomb was dropped on August 6, 1945 near her home by Misasa Bridge in Hiroshima, Japan" (Wikipedia) During the explosion, Sadako developed swelling on her neck and behind her ears. She was hospitalized on February 21, 1955. When Sadako was in hospital, her friend Chizuko Hamamoto cut a gold piece of paper into a square to fold it into a paper crane, in reference to the ancient Japanese story that promises that anyone who folds a thousand origami cranes will be granted wish by the Gods (Wikipedia). She began folding paper cranes when she had plenty of free time during her days in the hospital. Despite the fact that she lacked paper, she would use whatever she could scrounge up to make these birds for other patients. Sadly, she died shortly after. She is admired for the thousand origami cranes which were popularized through the story of Sadako Sasaki. She folded only 644 before her death; in her honor, her classmates felt sorry and agreed to complete the rest for her. She has become an international symbol of resilience and peace. After her passing a statue was built in Hiroshima Peace Memorial Park. The statue was of "Sadako holding a golden crane and the plaque at the foot of the statue is a plaque that reads: 'This is our cry. This is our prayer. For Building peace in the world.'"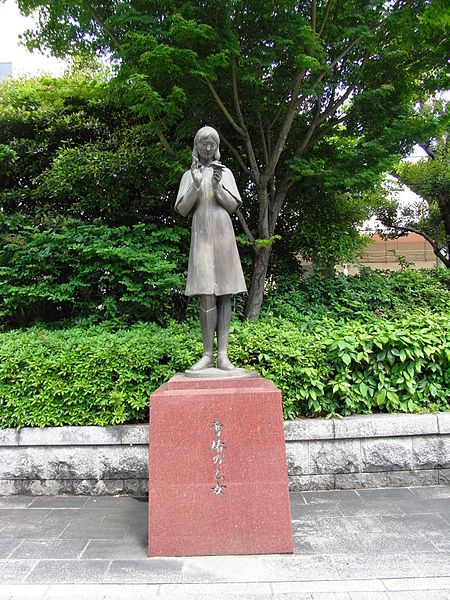 Origami Cranes
Senbazuru is a group of one thousand origami paper cranes (tsuru) held together by strings. An ancient Japanese legend promises that anyone who folds a thousand origami cranes will be granted a wish by a crane, such as long life or recovery from illness or injury. This makes them popular gifts for special friends and family. The crane in Japan is one of the mystical or holy creatures (others include the dragon and the tortoise), and is said to live for a thousand years Several temples, including some in Tokyo and Hiroshima, have eternal flames for World Peace. At these temples, school groups or individuals often donate Senbazuru to add to the prayer for peace. They are left exposed to the elements, slowly dissolving and becoming tattered as the wish is released. In this way they are related to the prayer flags of India and Tibet.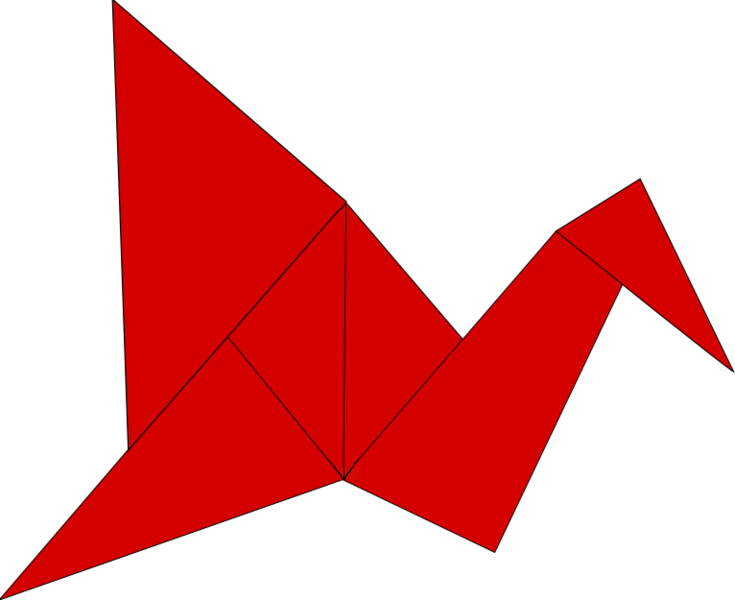 Click here for directions on making your own crane!